Why use Priority


Get the right deal.

We compare over 35 lenders.

All the legwork done for you.

We do all your paperwork.
Expert advice. All our advisors are MFAA qualified mortgage brokers.

We are paid by the lender.

In the majority of cases, there is no cost to you.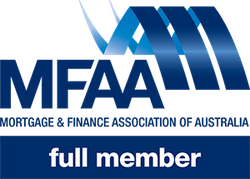 Awarded 2021 Best Regional Broker (NSW/ACT)
FAST Professional Development Convention in Brisbane
Awarded 2018 Best Regional Broker (NSW/ACT)
FAST Professional Development Convention in Adelaide
What does a Priority broker do for you?
Priority Brokers are equipped with the industry knowledge and experience needed to find you the best finance available for your personal situation.
The first step in this process is to sit down and chat about your financial setting and the goals you have for the future. The broker will then take this information and research the most appropriate products in the current market and prepare a tailored finance solution from one of Australia's finance providers. You will be given several different scenarios for your consideration and the dedicated assistance of your broker to help you make this decision.
Once you have decided what scenario is best fitted, Priority handles your application and liaises with the lender until settlement. And the service does not stop there. We are here for you for the entirety of your loan – any adjustments or concerns? You will feel peace of mind in having your Priority Broker to help you through any aspect at any and every step along the way.
Using a Priority Broker can even up the playing field. There are over 3,000 finance products available in today's market.
Let Priority help you decide which one is right for you.
Why use a Priority Broker?
When you use a Priority Broker, you will feel confident that your finance is well researched and compared with the latest products in the market. Your local home loan choice made easy.
Priority Brokers are accredited with over 35 lenders and fully backed by the Mortgage Finance Association of Australia. And we are paid by the lender, meaning there is no charge to our clients. We act on your behalf to find the best possible solution to your financing needs, priding ourselves on a high level of professionalism, skill and service.
What makes Priority different?
Priority Home Loans has and always will provide the highest level of service to its customers. The Directors of the company are passionate about putting the customer's needs before anything else. Their high involvement in all aspects of the business ensures this value is held high.
With many years of experience in the finance industry, we are confident in finding the most appropriate loan product to suit your individual needs.
Website Links